Arch City Foot & Ankle is a full-service podiatry office and practice, in St. Louis and Eureka, led by Dr. Dennis Timko.
Dr. Dennis Timko began his company that specializes in foot and ankle care including diabetes and surgery. Dr. Dennis Timko is very educated in foot and ankle problems and is up-to-date in the latest technology of podiatry and medicine.
Arch City Foot & Ankle accepts Medicare and Medicaid and most of the major private insurances. Click here to see a list of insurances that we accept.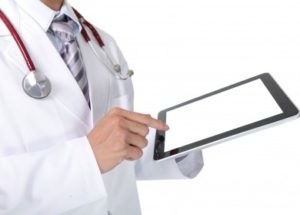 What is a podiatrist (DPM)?
A Doctor of Podiatric Medicine (DPM), is a medical specialist who diagnoses and treats conditions affecting the foot, ankle, and structures of the leg. The training of podiatric physicians includes human anatomy, physiology, pathophysiology, sociological and psychological perspectives, general medicine, surgery, and pharmacology; this is the same training of a Doctor of Medicine (M.D.) or Doctor of Osteopathic Medicine (D.O.) Specialist podiatric physicians are podiatrists with additional postgraduate training or fellowship training and experience in the specialized field.
Dr. Dennis M. Timko
Owner/Physician
Dr. Dennis Timko is an experienced specialist who provides diagnosis and treatment of foot and ankle problems, including, common injuries such as sprains and fractures to complex reconstructive foot and ankle surgery. He is also extensively trained to render care of diabetic foot such as Charcot disease, infections, wound care and ulcers. Dr. Timko makes a point to listen carefully to all his patients and communicates with them in a way which allows them to fully understand their problem. His philosophy is to prevent foot deformities, diagnose and treat the foot and related disorders.
A conservative physician, he provides surgical treatment only as a last resort. Education/Residency Dr. Timko graduated from Lenoir-Rhyne College in Hickory, North Carolina with a bachelors degree in Biology and received his Doctor of Podiatric Medicine degree from Des Moines University of Osteopathic Medicine. He continued his education completing a three-year residency in St. Louis at Forest Park Hospital in reconstructive foot and ankle surgery and limb salvage. This residency was noted as a top 5 residency in the country in Foot and Ankle surgery. Dr. Alan M. Jacobs was the residency director and is one of the best if not the best podiatric physicians in the world. Dr. Timko spent more than 3 years under Dr. Jacobs' supervision and training and recommends any student or physician try to meet him or listen to him lecture at least once in their lifetime.
Dr. Timko sends out information on foot health care on a regular basis. If you would like to sign up for this puclication, you can do so here.