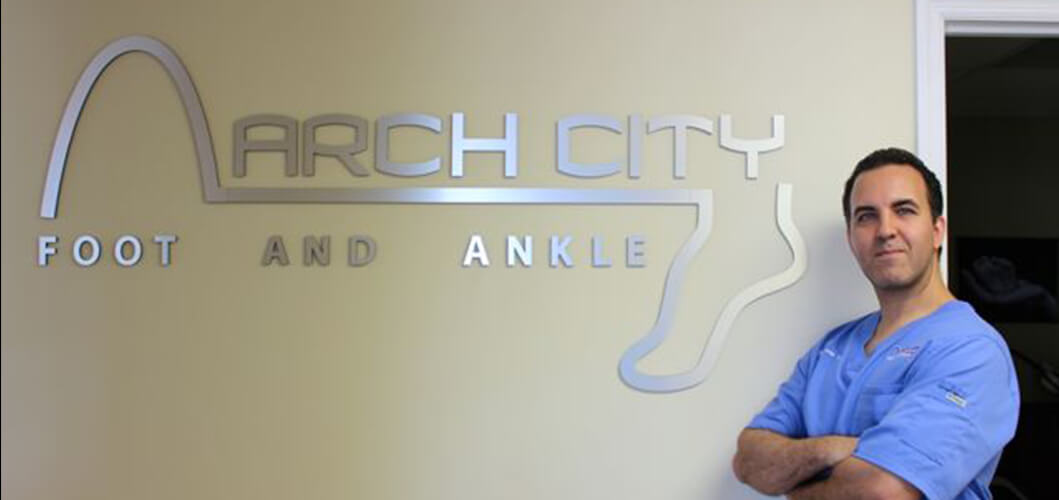 1 Hilltop Village Center Dr
Eureka, MO 63025
Arch City Foot & Ankle is a Eureka podiatrist in MO and this location was founded in 2011. Arch City Foot & Ankle is a full-service podiatry practice, in St. Louis, led by Dr. Dennis Timko.
Dr. Dennis Timko began his company that specializes in foot and ankle care including diabetes and surgery. Dr. Dennis Timko is very educated in foot and ankle problems and is up-to-date in the lastest technology of podiatry and medicine. Arch City Foot & Ankle is a Eureka podiatrist in MO that accepts Medicare and Medicaid and most of the major private insurances.
Click here to see list of insurances that we accept.
Since 1971, Eureka has been known as the home of the amusement park formerly known as Six Flags Over Mid-America and now called Six Flags St. Louis. Eureka is a beautiful small town that is growing and is only 20-30 min drive to St. Louis.
Accepted Insurance Plans
Health insurance plans in Missouri that Arch City Foot & Ankle are contracted to:
United Health Care
Blue Cross and Blue Shield
Anthem BCBS
Medicare
Medicaid
Railroad Medicare
Cigna
Aetna
GHP
Advantra
Mercy
Healthlink
Healthcare USA
Please contact the office if your insurance plan is not listed above.