Heel pain in kids is very common.
This foot disease in children is an inflammation of the open growth plate of the heel bone and is a self-limiting condition that is seen in active children. This is a disturbance to the growing area at the back of the heel bone (calcaneus) where the strong achilles tendon attaches to it. This is known as Sever's disease or calcaneal apophysitis (inflammation of the growth plate). It is most common between the ages of 10 to 14 years of age. These are one of several different 'osteochondroses' that can occur in other parts of the body, such as at the knee (Osgood-Schlatters Disease).
A major reason that causes severs disease is because the heel bone is the first bone to ossify and begin to develop and is the only tarsal bone that is continually under repetitive stress.
Dr. Dennis Timko suggests that you see a podiatrist if you are concerned that your child has Severs disease.  Heel pain in kids that are active and playing sports at younger ages can develop Severs disease and may need rest and ice and heel lift to reduce the pain.  On some occasions I will have the child in a walking cast boot for 4-6 weeks.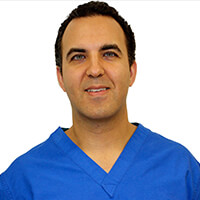 Dr. Dennis M. Timko
Podiatrist
Dr. Dennis Timko, is a podiatrist in the St. Louis, Eureka, MO. area. Dr. Timko specializes in diabetic foot care, foot surgery, AFOs, and orthotics. Dr. Timko is the solo owner of Arch City Foot & Ankle, which has been in business since 2003.